What is a Docx File and How to open Docx file in your computer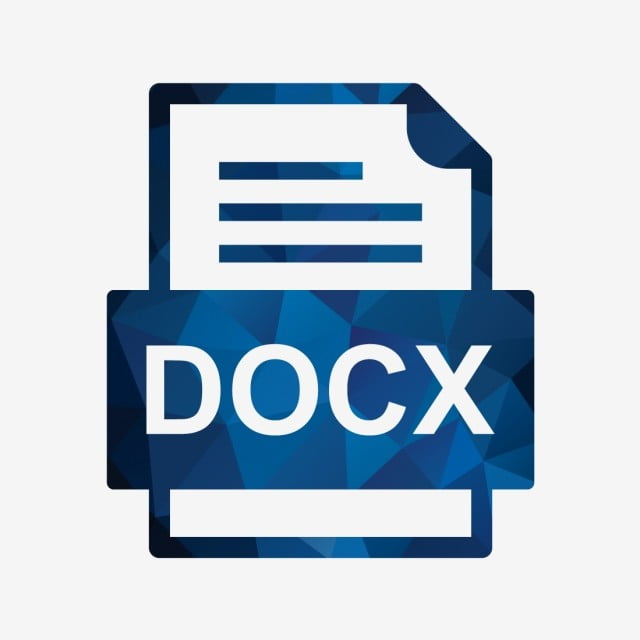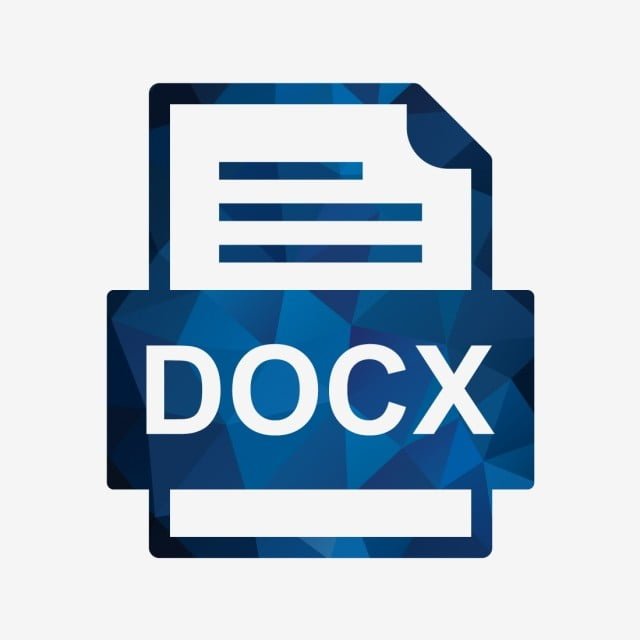 Microsoft Word introduced the .docx file extension in 2007, and since then it has become one of the main standard formats for documents across the board. A document file with the .Docx extension is a Microsoft Word Open XML Format Document file. The Docx files usually contain text but can also include objects, styles, rich formatting, and images. Microsoft Word (version 2007 and above) is the primary software program used to open and edit DOCX files.
You can open a DOCX file with Microsoft Word in Windows and macOS. Word is the best option for opening DOCX files because it fully supports the formatting of Word documents, which includes images, charts, tables, and text spacing and alignment. Word is also available for Android and iOS devices.
You can also open DOCX files with various p online. Google Docs is a free web application that allows you to upload, view, edit, and save DOCX files.
If you have an earlier version of Microsoft Word (version 1997-2003), you can download the free Microsoft Office Compatibility Pack to open, edit, and save Docx files in your older version of MS Word — that is one way that commends the question of 'How to Open Docx File'!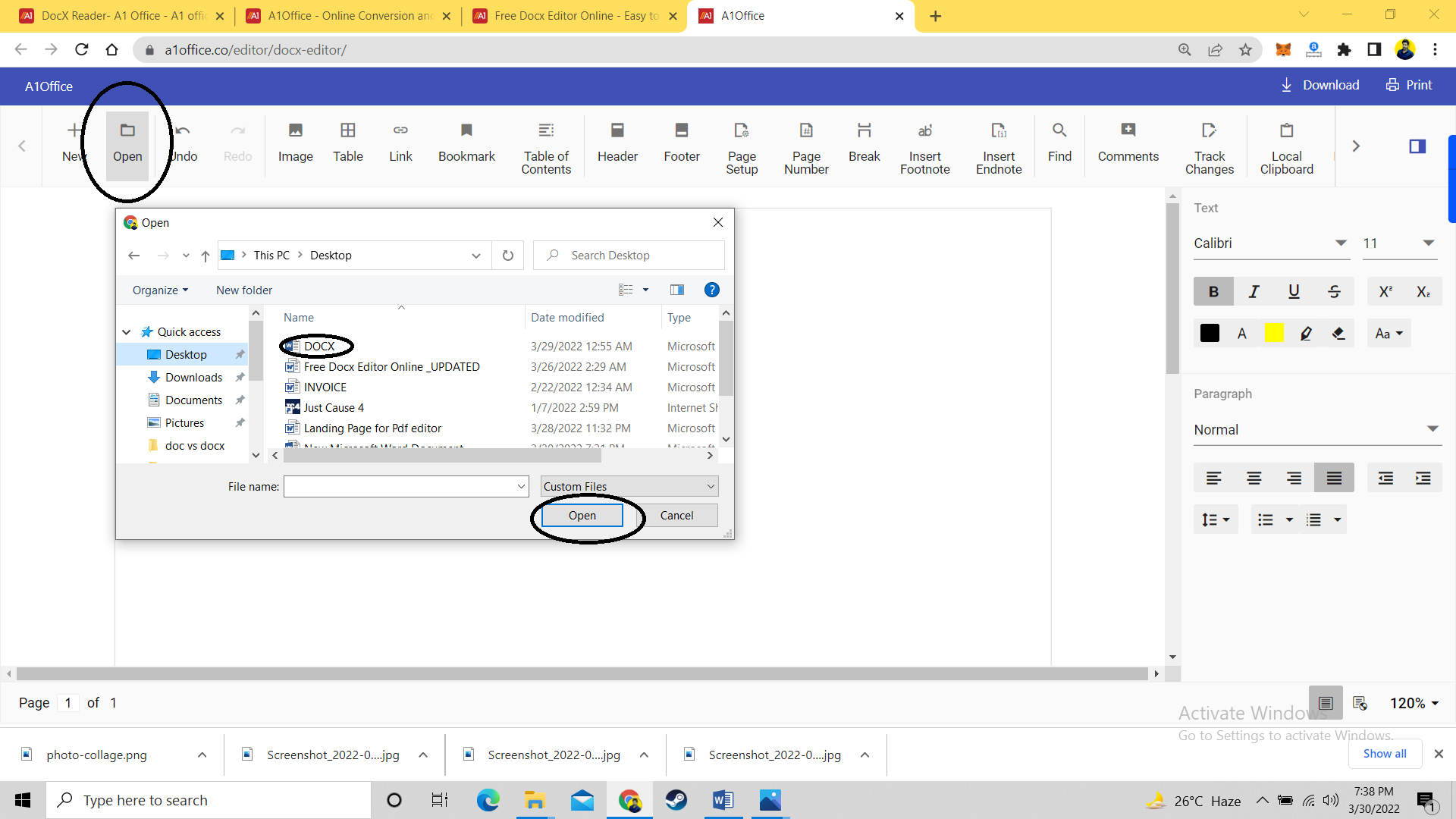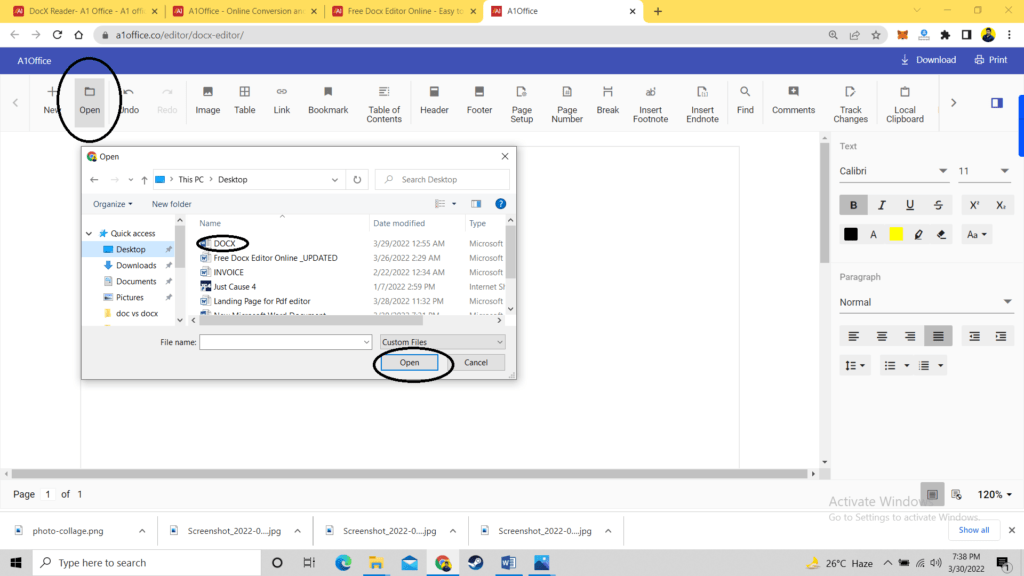 Now — how to open docx file in your computer with a more simple and effortless method is with the use of Online Conversion and Editing Tools just like A1Office Docx Editor Online Tool.
If you need to open Docx file online, create and edit docx file online, there is no quicker and better option as using A1Office's online docx editor. Just go to A1Office Homepage and choose Online Conversion and Editing Tool Docx Editor . The interface of our Docx Editor is similar to that of the desktop version of Microsoft Word to keep things simple. So, if you've ever used Word, editing on our free online docx editor should be a piece of cake.
Infographic Explaining how to open docx file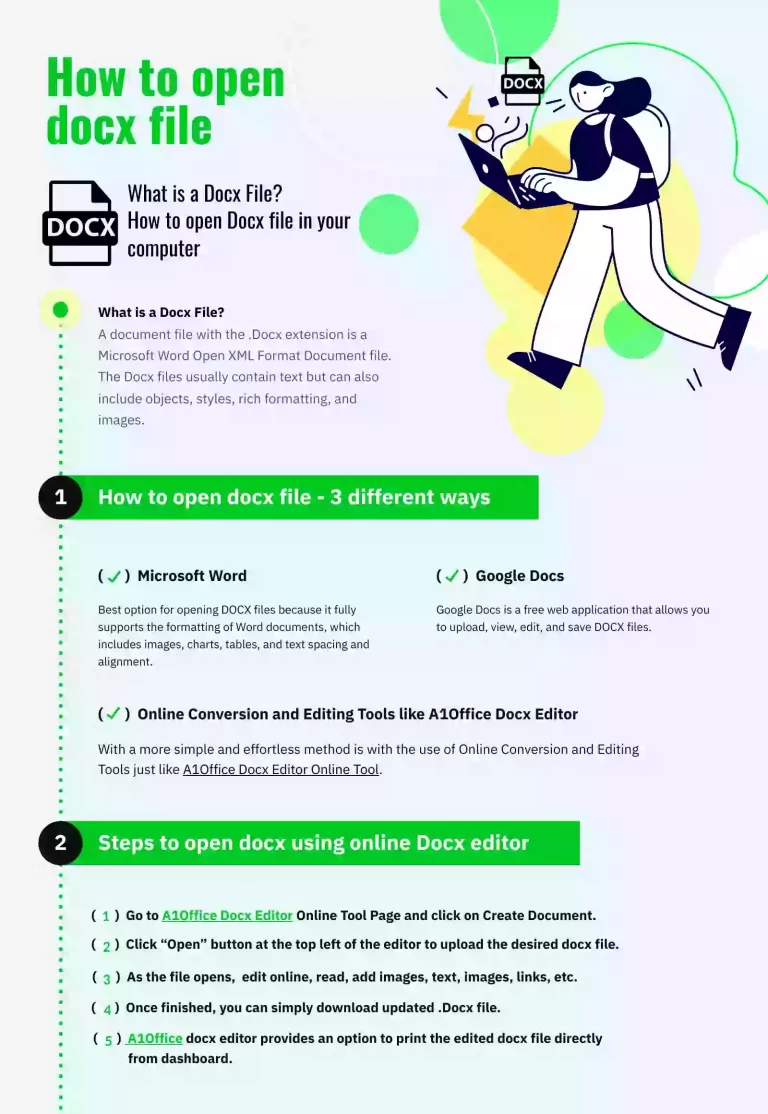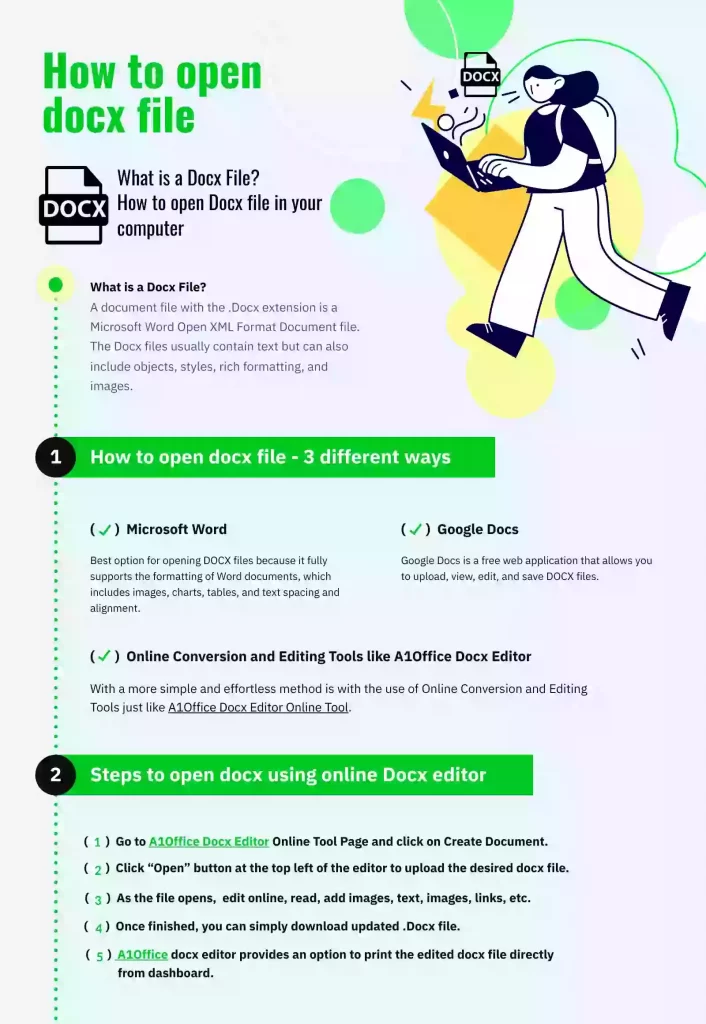 How to Open a Docx File — Use online docx editor and follow these simple steps:
Go to A1Office Docx Editor Online Tool Page and click on Create Document.
Now click on "Open" button located at the top left of the docx editor and upload the desired docx file from the computer.
Users can also create "Create New Document" with + sign located at the top left.
Once the .Docx file is uploaded, it will be automatically rendered for viewing, editing and downloading in the online docx editor.
When Docx file is opened in the Docx Editor Tool, you can edit the file online, read, add images, text, images, links, etc.
Once finished, you can simply download updated .Docx file to your computer.
A1Office docx editor provide users with an option to even print the edited docx file directly from dashboard.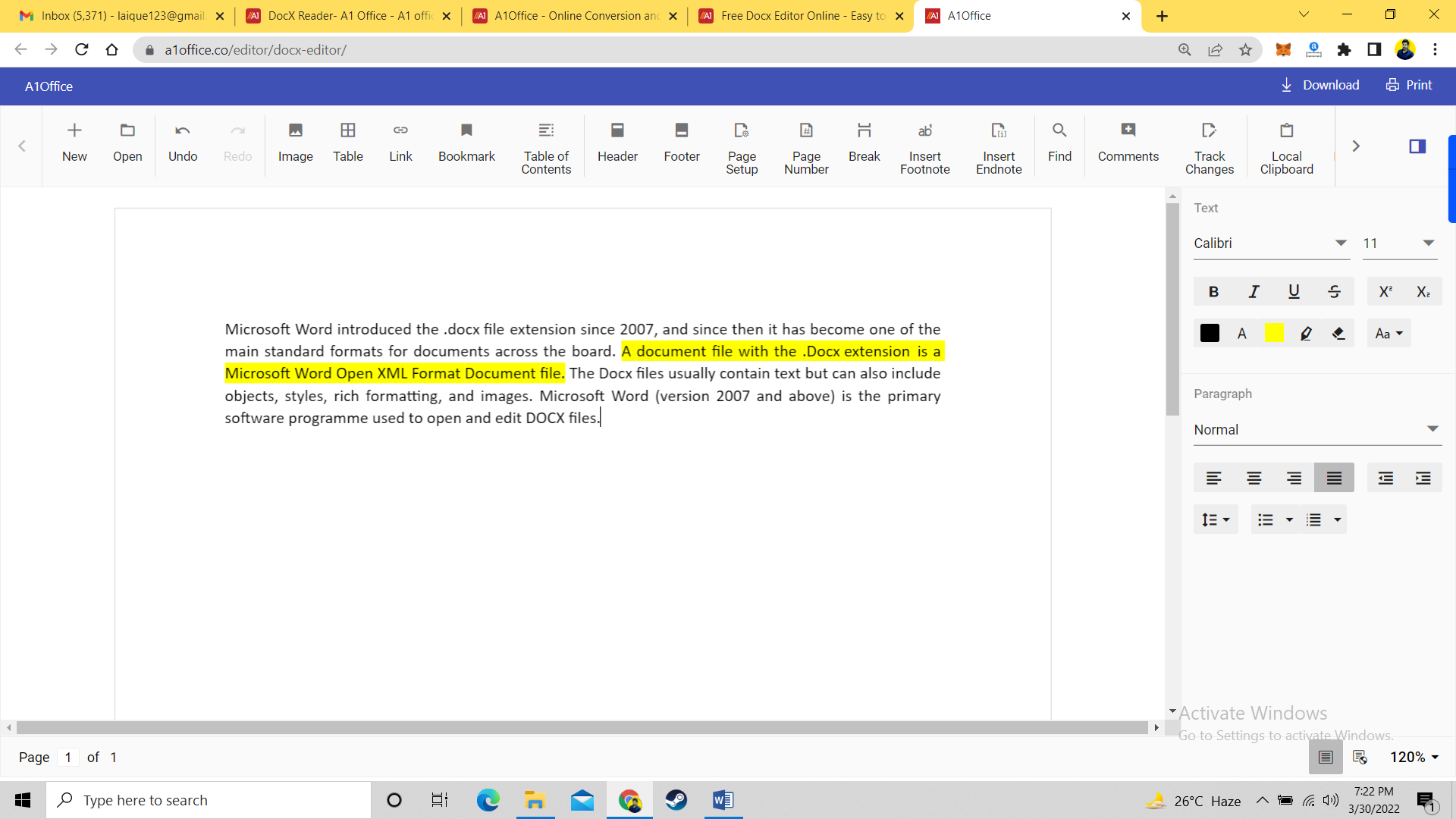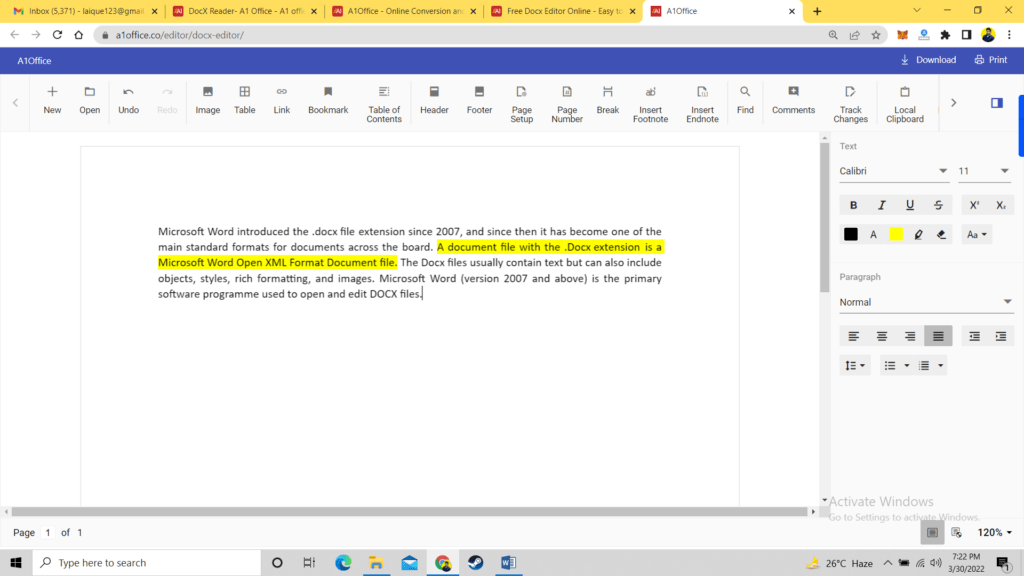 Looking for an easier solution on How to open Docx file in Android?
The quickest, easiest, and most effective method on how to open Docx file in Android mobile is just open it in one of the word processing mobile applications — A1Office Docx Reader. The Free Docx Viewer for Android is a simple and compact programme that is designed to open and view docx documents without any hassle. The Docx Reader is free to use application and can be installed directly from Google Play Store.
The application will help browse through all of your Docx files in one single place. The Docx Reader allows you to access Docx file, open and read the Docx file with a simple and elegant reader screen which has the essential controls. The Docx Reader is easy to use, simple user interface, includes all the options you would use and the best part of the application is that it comes with some other tools and features such as PDF to Image, Excel to Image, Merge PDF, Invert PDF, Split PDF etc. Users have the option to avail Pro Subscription to access conversion tools like Docx to PDF and PDF to Docx.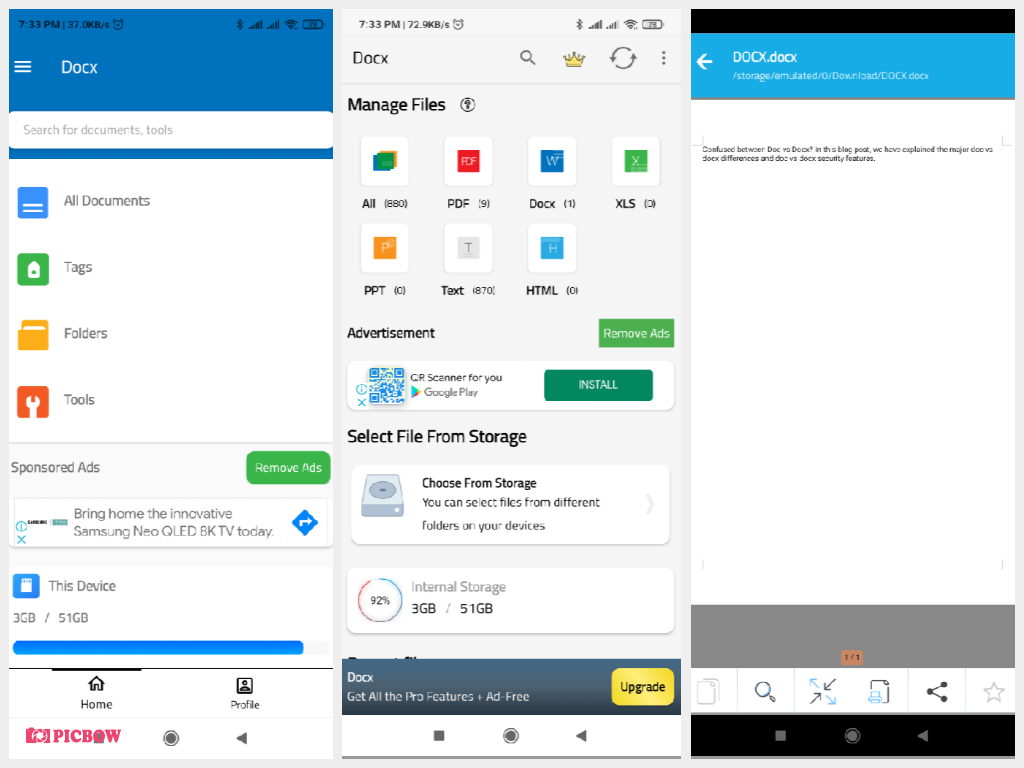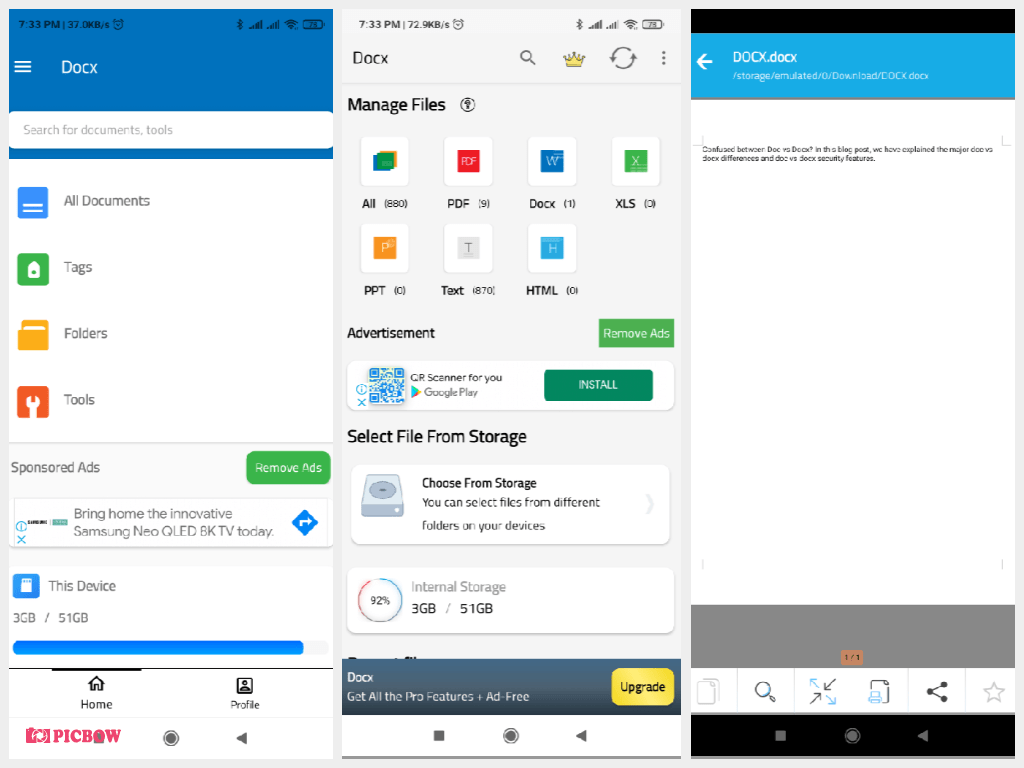 Some of the Microsoft applications are compatible and can open a Docx file are Microsoft Word, Microsoft Write, Microsoft Works, Microsoft Office Word Viewer and Microsoft Word 2010
Good to Know:
A Docx file is a Microsoft Word Open XML Format Document file. A Docx file document can be opened with Google Docs, Word, Word Online and other word processor applications like A1Office Docx Editor Online Tool. Docx file can be accessed and read online on your Android devices using A1Office Docx Reader. This app comes with all the necessary options like renaming, deleting, sharing etc.
Frequently Asked Questions:
1.How to open .docx file in mobile?
Install A1Office Docx Reader from Google Play Store. The Android application will automatically browse through all of your Docx files in one single place. Selected the desired Docx file and open it. However, Docx Reader restricts editing. It is suggested to use mobile browsers like Chrome, Firefox, Opera to access A1Office Docx Editor to open and edit Docx files. Check out this YouTube video tutorial to view docx files on android apps:
2.How to open Docx file in WhatsApp
To open a .docx file on WhatsApp, the user must first install the A1Office Docx Reader from Google Play Store. Click on the desired Docx file on WhatsApp Chat. This will prompt a notification that reads "Open With" before being successfully opening. Users will be instructed to select particular programme to open the Docx File. Select Docx Reader (Docx – All in One). This is one way how to open .docx file in mobile.
3.How to I open Docx files on a MacOS?
Just go to Safari browser, open A1Office Suite, select Docx Editor Online Tool and upload the desired Docx file from the computer to open it on the dashboard.